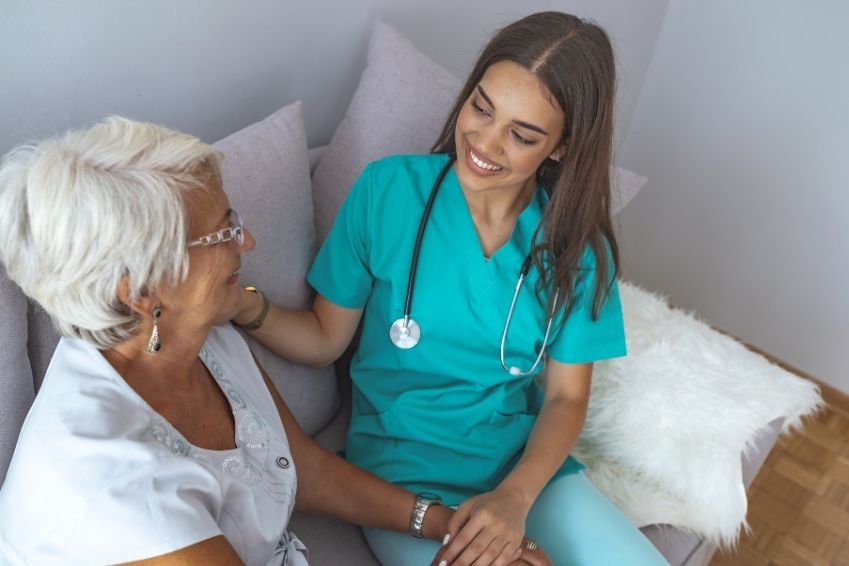 If you're looking for health care options for yourself or a loved one, the variety of services and plans can feel overwhelming. Many options include similar services and features, making it difficult to figure out which choice is right for you. When it comes to providing care for someone in the comfort of their home, there are a few different plans to choose from. Both home health care and hospice care provide medical services in your own home, but there are a few key details that distinguish the two services. Learn about the difference between home health and hospice care with this helpful guide.
What Is Home Health Care?
The idea behind home health care is simple: nurses, doctors, and other medical professionals provide their services in the comfort of your own home, rather than at a medical facility. These services can include regular checkups, speech or physical therapy, and assistance with food, medications, or wound care. Many people use home health care services while they recover from a major surgery. Others may enlist these services to help manage a chronic condition. For the most part, doctors prescribe home health care as a short-term service while patients recover or learn how to manage a new condition. This is why many home health care services will also provide patient and caregiver education to help patients learn how to eventually care for themselves.
What Is Hospice Care?
The biggest difference between home health and hospice care is that the latter serves patients in the last few months of their life. Patients or loved ones of patients often seek hospice services after a terminal diagnosis. The point of hospice is to provide spiritual and emotional care as well as medical care in an effort to make patients as comfortable as possible. Hospice care takes a compassionate, holistic approach to healthcare. As such, hospice agencies provide a variety of services to both patients and their loved ones, including spiritual care, art therapy, respite care, and emotional counseling.
While home health care and hospice care serve different needs, they both hold the same core value: taking care of patients in the most comfortable way possible. When you know the difference between the two, you can find the perfect treatment option for yourself or your loved ones.