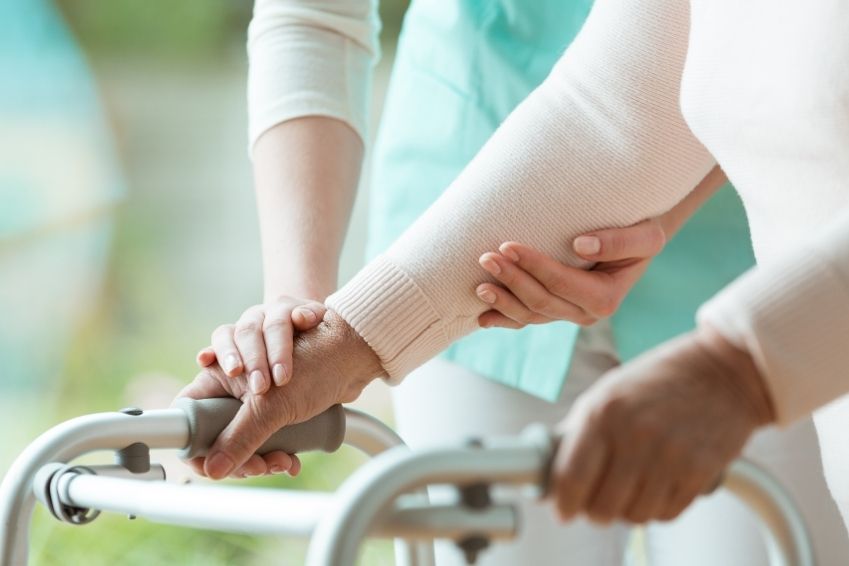 Finding care for yourself or a loved one is a serious decision. You have a lot of details and considerations to keep in mind. Technical aspects like qualifications, schedule, and budget are crucial to your decision. At the same time, you don't want to overlook a provider's reputation, atmosphere, or the first impression they give you. Weighing all your option can and should take time. While the process may be stressful, it's worth it when you can make the best choice possible for you or your loved one. Take a deep breath, get ready for some research, and find a service that works for you with this guide on how to choose the right home hospice provider.
Look Into History and Reputation
When you visit a hospice agency or look at their website, you're going to see a lot of great things about them. While these positive qualities might be accurate, it's best to get the full story. Families who have worked with that hospice service in the past can give you a personal account of their experience and impressions. Talk to people you know who have had to work with a hospice service in the past. You can also look at review sites and forums to read about other people's experiences. In addition to reputation, be sure to look at the hospice provider's history. How long have they been in your community? Have they grown since they started? Do they work with other care providers? These questions will give you a better idea of how the agency has served the community in the past and how they can serve you now.
Research Licenses and Certifications
While there are many important aspects of hospice care, quality medical services should be a priority. Make sure you pay attention to the licenses and certifications the hospice staff holds. What type of doctors and nurses work for or with them? Is the agency certified by Medicare or the Department of Veterans Affairs? When comparing different providers, make sure you choose one that has the qualifications to treat you or your loved one.
Explore Service Options
Most hospice agencies will provide the same basic care, but many details will vary from provider to provider. When looking through your options, pay attention to the little details and extra services available. Will the provider work with you to create a customized care plan? Do they offer holistic, interdisciplinary care to address emotional, mental, and spiritual needs in addition to physical needs? For example, ask how each provider might address depression or loneliness in patients. It's also vital to determine how flexible the agency can be with your schedule. When you need home hospice services, you need professionals who can fit with your location and time restraints.
Don't Forget Supportive Services
As you explore service options, pay attention to services that go beyond the patient to serve caregivers and family members. Hospice care is a difficult situation for everyone involved. Loved ones can experience grief, stress, and burnout throughout the process. Ask about your hospice's supportive services. Options like thorough caregiver support, respite care, and grief counseling can make a huge difference both during and after the patient's time with the hospice provider. You should also explore caregiver resources. Does the hospice agency provide education and training to better equip friends or family members who help look after their loved one? Similarly, look into end-of-life planning. When a hospice provider can help you plan for funeral arrangements and last wishes, it can ease some of the burden from you and your loved ones.
Plan for Emergencies
No one wants to think about emergencies happening, but this is a necessary part of how to choose the right home hospice provider. Make sure you learn about the hospice agency's emergency procedures. Do they offer 24/7 services or an active hotline for you to contact in case something goes wrong? Ask about what kind of emergency services are available and who will help you if you need them. This is also a good time to ask about scheduling and availability. What happens if you need care on evenings, weekends, or holidays? It's important to find a hospice provider that is available for you whenever you need them.
Consider Special Treatments and Needs
No two patients are the same, which means no two care plans should be the same. When looking at different hospice providers, keep your own special considerations in mind. Make sure you choose a provider that knows how to meet your medical, personal, and emotional needs. You may want to look for specialties or certifications in Alzheimer's care, cancer treatment, or various chronic conditions. Some hospice providers also have training in caring for minorities and other specific populations, such as people of different religious or ethnic backgrounds. You'll want your hospice provider to be able to support and work with your specific traditions and beliefs.
Pay Attention To First Impressions
While research is a crucial part of the decision-making process, there are going to be times when you simply need to trust your gut. As you visit different agencies or talk to representatives and care providers, pay attention to the way they make you feel. Does the agency communicate promptly and articulately? Do they exhibit friendliness and compassion during your initial meetings? If you don't get a strong, positive first impression from the hospice provider, they might not be the most comfortable option for you or your loved one. Your final decision should be someone who makes you feel welcome, supported, and at ease with the care they provide.
Take Your Time With the Process
Finding the right hospice care provider can be stressful, but it's important not to rush the process. Look at your various options, and take the time to research all of them thoroughly. Conduct interviews with representatives of the agency so that you can ask any and all questions you may have. This is also a great chance to discuss different care options and availabilities in person. If you feel stuck or uncertain, don't be afraid to reach out to loved ones or your primary doctor for opinions and advice. Choosing a hospice agency is a crucial decision, but with the right considerations and research, you can find the best home hospice services for you and your loved ones.